Show Details:
Thursday, April 2nd, 2009
High Noon Saloon
701 E Washington Ave
Madison , WI
(608) 268-1122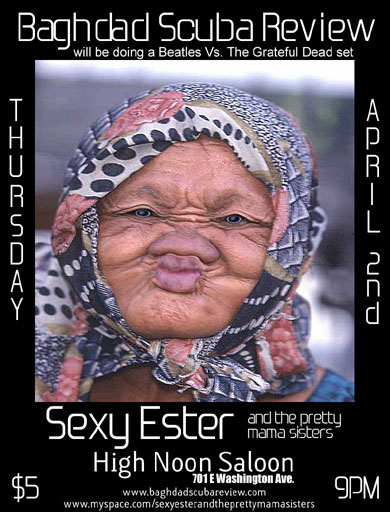 We return to the High Noon where it would have been almost a year ago, we performed our Beatles tribute set. We decided to revisit some of those tunes and do a "Beatles vs. The Grateful Dead" set. In the spirit of March Madness, the Grateful Dead advanced to this show from the last round which was "The Band vs. The Grateful Dead".
Poster: